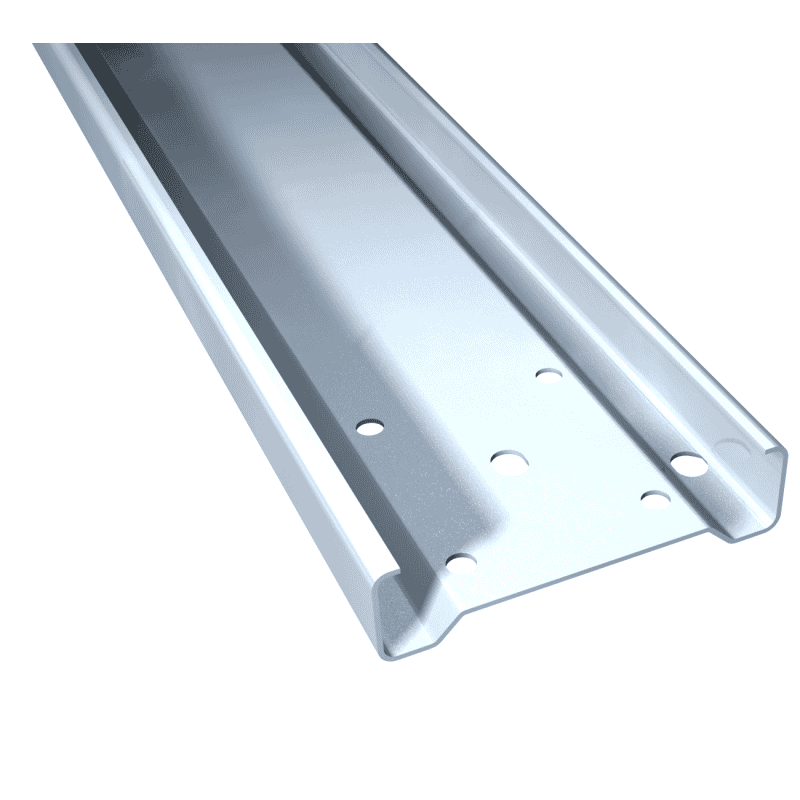  
Steel SIGMA (Σ)-profiles, roof purlins
SIGMA (Σ) profile, cold rolled steel, galvanized, grade S280 GD or S350 GD. The thickness of the steel strip can be from 1.50 mm to 3.50 mm.
Security policy
Delivery
Terms and conditions
SIGMA (Σ) profile:
The material is steel tape (grade S280 GD or S350 GD), galvanized, manufactured from cold rolled steel. The rigidity and strength of the profiles create rich possibilities of use in load-bearing structures.
Among the most typical use of sections are:
- construction of curtain and partition walls
- laying ceiling and eaves beams
- use as wall bolts
- roof purlins in a single and multi-span arrangement
The element facilitating the assembly are holes, which enable rigid and durable joining of sections using bolts or rivets..
The holes can be standard round or bean-shaped. We recommend using screws instead of rivets, which will allow easier disassembly in case the structure would have to be disassembled and mounted elsewhere.
The profiles supplement the offer for the lightweight building system and covering of industrial, commercial and service halls.
3 other products in the same category: