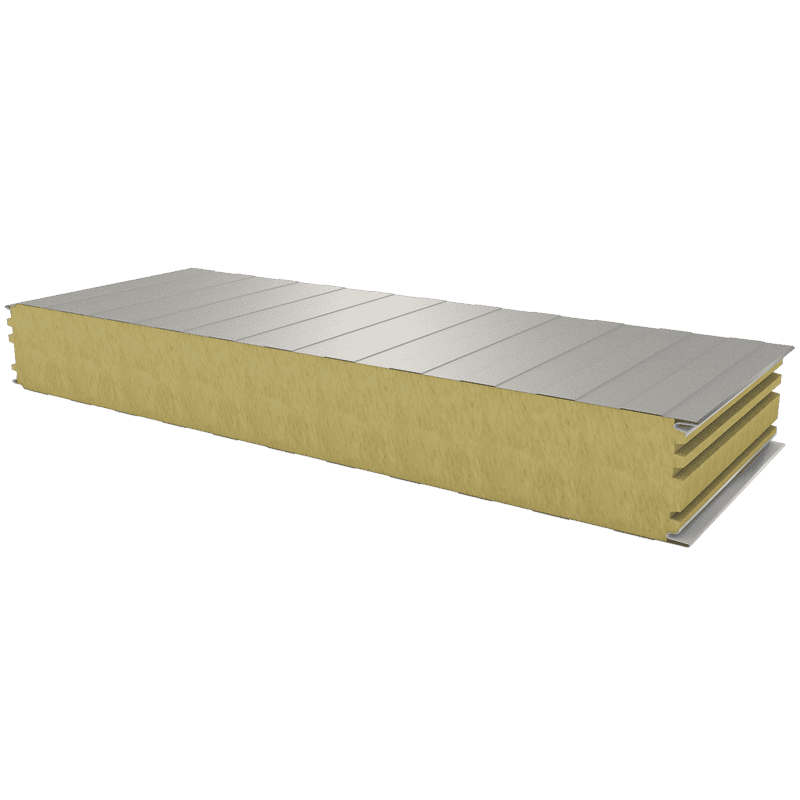  
PWS-W - 120 MM, Wall panels, mineral wool
Wall sandwich panel, the core is mineral wool. It is used as external and fire walls.
Security policy
Delivery
Terms and conditions
Construction:
- External and internal cladding are made of galvanized steel sheet 0.5 mm or 0.6 mm, covered with metallic and organic coatings.
- Cladding profiles: micro-wave V, micro-trapezoid T.
- The core of the board is made of mineral wool with a density of 120 kg / m3, combined with the facing with two-component polyurethane adhesive.
- Modular width 1150 mm.
Editing:
- The tongue-and-groove panel lock allows for easy and quick assembly, at the same time because of its tightness acts as a good, refractory insulator.
Application of gr. 120 mm:
Wall sandwich panels with a 120 mm mineral wool core are intended for use as the outer casing of light steel constructions and inside as partition walls. Designed as a building material for industrial and sports halls, production and storage buildings, recommended for the construction of commercial and service, catering and administrative and social facilities. Sandwich panels with a mineral wool core can also act as walls/fire partitions.

Data sheet
Core thickness [mm] -

125

Density of the core [kg/m³] -

100

Module [mm] -

1150

Maximum length [mm] -

18000

Minimum length [mm] -

2000

Weight [kg/m²] -

22,85

Type cladding -

steel sheet / steel sheet

Top cladding [mm] -

0,5

Lower cladding [mm] -

0,5

Heat transfer coefficient U (W/m²K) -

0,33

Reaction to fire (all uses) -

Bs1-d0

Resistance to fire -

REI60

Fire spread rate -

NRO

Anticorrosive coatings -

polyester gloss / matt, polyurethane, PVDF, zinc, aluzynk
Specific References
MPN

PWSW1209002
5 other products in the same category: