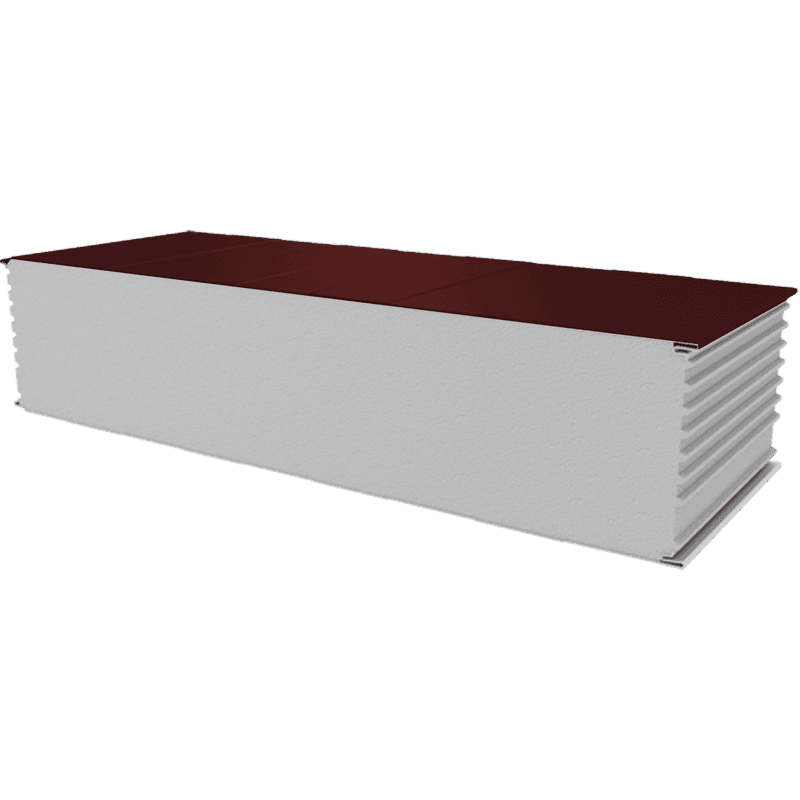  
PWS-S - 250 MM, Wall panels, polystyrene
Wall sandwich panel, expanded polystyrene core. It is used in refrigeration facilities and freezers.
Delivery
Terms and conditions
Security policy
Construction:
- External and internal cladding are made of galvanized steel sheet 0.5 mm or 0.6 mm, covered with metallic and organic coatings.
- Cladding profiles: micro-wave V, micro-trapezoid T.
- The core of the board is made of expanded polystyrene with a density of 16 kg / m3, combined with linings with two-component polyurethane adhesive, the insulation and tightness of the board is increased by the milled contact of foamed boards.
- Modular width 1150 mm.
Installation:
- Easy and quick installation due to the lock, which acts as a good insulator and at the same time significantly affects fire tightness.
Use of 250 mm thickness:
Wall sandwich panels with a polystyrene core with a thickness of 250 mm are intended as wall cladding in refrigeration facilities and freezers (as elements of a cold protective enclosure) with a temperature up to -25°C.

Data sheet
Core thickness [mm] -

250

Density of the core [kg/m2] -

16,20

Module [mm] -

1150

Maximum length [mm] -

18000

Minimum length [mm] -

2000

Weight [kg/m2] -

11,90

Type cladding -

steel sheet / steel sheet

Top cladding [mm] -

0,5

Lower cladding [mm] -

0,5

Heat transfer coefficient U (W/m2K) -

0,16

Thermal Resistance - R [W/m2K] -

6,24

Anticorrosive coatings -

polyester gloss / matt, polyurethane, PVDF, zinc, aluzynk